Home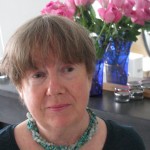 I am an experienced  counsellor with a private practice in Stoke Newington. I welcome you if you are currently suffering with symptoms of anxiety, depression, or stress. This may be due to the impact of loss, separation, a sudden change of circumstance, or an ongoing struggle to come to terms with events from the past.
I appreciate the difficulties we all face in relationship, both with ourselves and each other, as our lives unfold. Times of crisis can however, provide opportunities for change.
I have trained in Psychosynthesis, which holds an awareness of all aspects of our being – physical, emotional, mental and spiritual. It gives attention to how these inter-related areas interact, in the unfolding journey of our lives.
I have depth experience in a range of approaches which promote positive change. I build a safe and trusting relationship with clients so they feel empowered to take positive action on their own behalf, and become more at peace with themselves and others.